CPA marketing in Bangladesh has surfaced as a great opportunity for companies and youths who are looking for new ways to earn money online. It has got special attention for its higher return on investment and faster revenue-generating capabilities.
As people's interest is rapidly growing around the topic, selecting the right CPA network is now becoming a big challenge.
There're innumerable networks out there from where you can start off, but choosing the right and suitable one is the greatest challenge of all.
Give a read to the industry experts organized 10 best lists of networks for the best output from the beginning in Bangladesh.


What is a CPA network?
A CPA network is a website or network where businesses and marketers collide with the mutual intention of gaining revenue through CPA marketing.


Why Choosing the Right CPA Marketplace Matters?
CPA marketplace, also known as CPA networks, is where you get your deals as a publisher. In simpler words, businesses share their CPA links and deal with the CPA networks. And CPA networks help to connect interested CPA marketers to the desired CPA advertisers.
Upon agreeing on the terms (payment, location, action, process), finally, a deal is finalized.
The definition of the CPA network in itself is well enough to identify its importance to you. This could be termed the artery that helps run blood to keep the CPA advertisers and publishers alive. The network will dictate payment terms, frequency of payment release, CPA links, and other crucial tasks for you.
And precisely for that reason, you need to get your hands on the right and suitable CPA Marketing Website list.


10 Best Sites for CPA Marketing in Bangladesh
Here's the list of best CPA Marketing sites selected mainly based on existing performance, ease of payment, entry barrier, and available offers. If you have access any these top 10 CPA networks than you can generate good profits.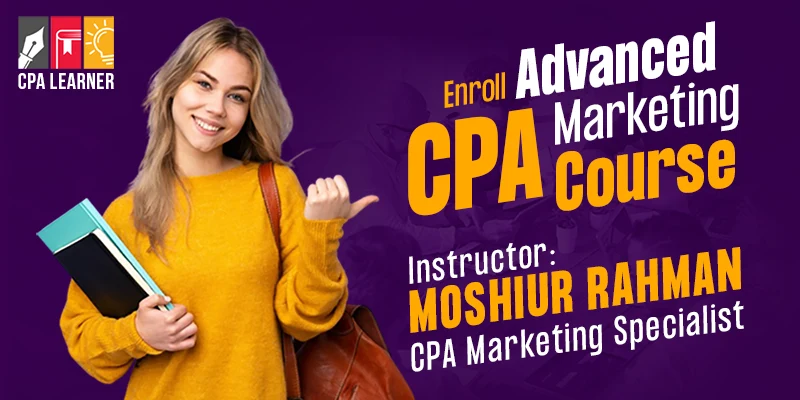 Eight years of experience and impressive customer support have made us overview Zeydoo at the very beginning.
Its in-house team is always on standby to support you in choosing the ideal and best deal for yourself from available 600+ offers. Additionally, their statistics and data analysis will ensure maximum results with the least effort given.
In Bangladesh, withdrawing payment is a big concern for many outsourcing companies or individuals. The company tackles those problems by adopting payment getaway methods like Payoneer, Wire, Paypal, Skrill, and Webmoney.
Finally, its bi-weekly payment will ensure your hold on your earnings in a very short possible time, unlike other top CPA networks.


Key Specs at a Glance
Minimum Payment: $100
Offers: 600+
Payment Type: CPA, CPI, CPS, CPL
Payment Frequency: Biweekly
Payment Method: Wire, Paypal, Payoneer, Webmoney, Skrill
Categories: Games, Utilities, Crypto, Subscription, Dating, Sweeps, Push Notifications, and many more.


Starting off in 2012, the company has seen crazy growth and become one of the top choices for advertisers and marketers. If you only consider the revenue-making potential, the website could steal the top spot as an experts' CPA Marketing website bd.
The company monthly serves around 40 billion impressions to its advertisers in CPA, CPI, CPL, and CPS revenue models. Besides, it lets the client withdraw the money through a plethora of choices, so the publisher's country won't be a fact at all.
If the manager finds it okay to proceed, you're good to go. Otherwise, your deal will be terminated. Besides that, the minimum payment withdrawal amount is $500, which is a tough nut to crack for any beginner.
Key Specs at a Glance
Minimum Payment: $500
Payment Type: CPA, CPI, CPS, CPL
Payment Frequency: Biweekly
Payment Method: Payoneer, PayPal, Wire transfer, WebMoney, Paxum, ePayments, ACH, and eCheck.
Categories: Software download, Gaming, Social Networking, E-commerce, Travel, Etc.


Afraid of being spammed by the CPA network? Getting the money as quickly as possible should be your prime concern. Maxweb grants your wish come true with its one-week short span payment withdrawal time.
Besides, here the threshold of minimum earning is really low. This leads you to withdraw as much as $100 without any issue. Moreover, the multiple-getaway feature lets you get the money out in Bangladesh like a snap.


Key Specs at a Glance
Minimum Payment: $100
Offers: 300+
Payment Type: CPA, CPI, CPS, CPL
Payment Frequency: Weekly
Payment Method: Payoneer, Wire transfer, ACH, and Check.


Situated in Netherland, the company has recently bagged quite some accolades from the CPA marketers community. Accepting both mobile and desktop traffic, the network has opened the horizon to a range of publishers.
It accepts a vast range of marketers from all across the world with the condition of strictly following the company rules. Besides, all the applications are thoroughly checked before accepting any candidate.
The payment withdrawal of weekly and biweekly time frame is quite convenient for any new entrant, but the problem creates its minimum withdrawal amount.
It's €250, which could take significant time for a newbie to earn. Although little hard for small businesses to get started on this platform, the support that comes along makes the network worth the shot.
Key Specs at a Glance
Minimum Payment: €250
Payment Type: CPA, CPL, CPI, and CPS
Payment Frequency: Weekly and bi-weekly
Payment Method: Paxum, Wire transfer, and PayPal.


If you're interested in taking a new approach to CPA marketing and tucking in a good chunk of money, AdCombo is the best one to pick.
The exceptionally low minimum payment of $50 makes it a beginner's or small business's top choice.
Besides, you get to earn promoting different industries compared to Maxweb, Clickdealer, etc. The key difference AdCombo makes is with its commission model. Here you can only earn through COD, CPS, Pin Submit, and CPL.
You can get the real-time stats and numbers to improve your performance along with their support services.
Although it might sound like an easy start, there's an interview before acceptance as well.
In the interview, you'll have to portray strategies and previous experience and align them with future success. So, be mindful of that before listing it down as a top BD CPA network.
Key Specs at a Glance
Minimum Payment: $50
Payment Type: COD, CPS, Pin Submit, and CPL
Payment Frequency: Weekly
Payment Method: Payoneer, Paxum, PayPal, Webmoney, Epayments, and Wire transfer.
Categories: Diet, Health & Beauty, Sweepstakes, Sport, Nutra, Home, Finance, E-commerce, etc.


A bit competitive network for a starter to compete in but comes with good perks if you have the willpower to bring great success. The US-based network has a stronghold in the affiliate industry, where you get to chase premium offers with premium returns.
But keep in mind there's a longer time frame of cash withdrawal for those who earn in small amounts. Besides, you'll have to be always vigilant about never breaking any company rules at all.
This is perhaps a good choice for a CPA marketer with a decent experience level.


Key Specs at a Glance
Minimum Payment: $100
Payment Type: CPA, CPL, CPI, and CPS
Payment Frequency: Monthly (bi-weekly option for those who earn $2500/+)
Payment Method: Check, PayPal, ACH, and Wire transfer.


Earn a competitive commission and get paid every day. Sounds too good to be true, right? Well, this is perhaps the best CPA marketing site for Bangladesh if the payment option is taken as a core concern.
The minimum amount you can withdraw from this network is $10. And you get it on a daily basis. You can earn good money from this network with PIN submit, Click flow, CC submit, and CPL SOI/DOI commission models.
Support and ease of payment make it super easy even if you've little to no experience.


Key Specs at a Glance
Minimum Payment: $10
Offers: 600+
Payment Type: PIN submit, Click flow, CC submit, CPL SOI/DOI
Payment Frequency: Daily
Payment Method: Payoneer, PayPal, and Wire transfer.


Similar to Golden Goose, MyLead is also a proven network great for newcomers and small businesses. As more and more opportunists are trying to get hold of a good CPA Marketing website, Mylead could be an excellent go-to option.
Here you can make money through CPL, CPS, CPA, Content locking, and PPI commission types. The best thing about this network is it lets you get the money within 48 hours, and the minimum amount is only $20.
Sites like Mylead are gradually getting a lot of publishers' attention as top CPA sites have very high entry barriers and long experience requirements. Moreover, it allows you to earn some extra money with Mylead referral program for a lifetime.


Key Specs at a Glance
Minimum Payment: $20
Payment Type: CPL, CPS, CPA, Content locking, and PPI
Payment Frequency: 48 hours
Payment Method: Bank transfer, etc.


Want to start from absolute zero? CPA Grip is the place to start. Unlike all the previously mentioned networks, you can kickstart with CPA Grip with even no website.
Their multiple promotional methods will have you covered without the slightest need for a website. You can keep earning with E-mail, content, and app marketing super easily without the extra hassle of setting up a website. Adding to these, CPS, CPA, and CPL commission methods are available to benefit you.
You'll be only able to withdraw money monthly, and the minimum amount of withdrawal has to be $50.
Key Specs at a Glance
Minimum Payment: $50
Payment Type: CPS, CPA, and CPL
Payment Frequency: Monthly
Payment Method: Check, Paypal, Payoneer, ACH, and Wire transfer.


A solely mobile platform-focused network could be handy, especially for the marketers with android and ios niche specialty.
You'll mainly earn through CPL, CPI, CPA, and CPS commission methods here. And the segment OGads mainly focus on is motivation, health & fitness, sports, social media, etc.
Further down the line, their real-time support team is available for your help with data and stats all the time.
The minimum payment withdrawal amount is $50 over here, which is not that hard to earn. Besides, you can get this payment within as little as 7 days.
Key Specs at a Glance
Minimum Payment: $50
Payment Type: CPL, CPI, CPA, and CPS
Payment Frequency: Weekly
Payment Method: Payoneer, Wire, PayPal, Check, and ACH.
Categories: Motivation, Health & Fitness, Sports, Social Media, etc.


FAQs
1. How do I choose a CPA network?
To select the ideal network for yourself, first, you'd screen networks based on minimum payout, payout period, the barrier to entry, commission, available offers, and network support.
Do match-making with your existing requirements and choose the one that best suits your purpose only.


2. What are the CPA networks?
CPA is a marketing model where the marketer or promoter gets a specific payment for each consumer's action. And CPA networks are websites or networks through which advertisers and publishers connect to each other and proceed with their CPA campaigns.


3. Which website is best for CPA marketing?
This is a subjective question that has various aspects to consider. If you're considering websites that make the most money, then the top of the list could be global best MaxBounty, CPATrend, or CPALead. But considering the ease of starting a business Golden Gose, CPAgrip, Mylead could be the top pick. 


4. Which CPA network is best?
Answering the question with one brand could be hard as different networks are doing great in different segments. But if we consider the overall performance, Maxbounty and CPAlead could be the best performer worldwide.  

5. What is CPA marketing website?
CPA marketing website is actually CPA marketing platform. Where CPA marketers can see the offers list to promote. And they can choose any offers for the advertisement to achieve commission. 
CPA marketing websites are a great way for CPA marketers to find offers to promote and maximize their earning potential. These platforms enable CPA marketers to browse through offers from a variety of advertisers and choose the ones that best fit their needs. Additionally, they provide valuable insights on what type of campaigns have the highest success rates, allowing CPA marketers to optimize their campaigns for maximum effectiveness. With the right CPA marketing website, CPA marketers can take their business to the next level.
5. Where to find CPA offers?
Trying to find CPA offers can be a difficult task. Fortunately, there are a few resources to help you find the best CPA offers. The most popular way to find CPA offers is by joining an affiliate network. After joining some CPA / affiliate networks you can see or you will get the access to hundreds, if not thousands, of CPA offers. In addition, all of these affiliate networks are free to join, so you don't have to worry about any upfront costs. If you want to maximize your earning potential, you should look into joining a few different reputed affiliate networks.
That way, you can diversify your CPA offers and increase your chances of success. It's also important to read the terms and conditions of each network before joining. This will help you understand what you can and can't do with CPA offers. Additionally, make sure to read reviews of each network to ensure you're joining the right one. With these tips in mind, you should be able to easily find the best CPA offers.
Final Words
There's no doubt that hype is growing around the affiliate industry and CPA Marketing in Bangladesh. But jumping on the boat without knowing the proper whereabouts could be disastrous for individuals and companies. If you ask for our recommendation, then we'll suggest you start with CPAgrip or Golden Gose then slowly go for higher-tier networks. We chose these 2 for their exceptional beginner's support and ease of payment which outweighs any other network.