Is Clickbank available in Bangladesh? Yes, previously ClickBank was not supported in Bangladesh. In this article, we will discuss how to create a ClickBank account from Bangladesh. Recently, ClickBank Partners with MonsterClaw LLC intends to expand the business in Asia-Pacific (APAC) region including Bangladesh and will provide ClickBank's best-selling offers to Clickbank affiliate marketers.


How to complete the ClickBank sign-up process?
To be an affiliate marketer of clickbank Bangladesh you have to click on "clickbank sign up" and you have to complete the clickbank sign up form. After the successful submission of the form, authority will evaluate your application to check whether you are eligible to get the access to the clickbank marketplace or not. If you get the approval, you can access through clickbank login option. After login to clickbank com you will see the clickbank marketplace where you can see the list of clickbank products. To withdraw your earnings you have to go through clickbank payment method and you can see Payoneer, PayPal, Bank etc.


What are The ClickBank Alternatives?
If you are looking for clickbank alternatives, you have to join in Maxbounty, Monsterads and some other top affiliate networks. These networks have a bunch of good converting offers. Surprisingly, some of the offers are from ClickBank as well.


How to Promote Clickbank Products?
However, after the approval of clickbank marketplace there is a question about how to promote click bank products? The answer is simple you can promote through Facebook ads, Google ads, Bing ads, YouTube ads and Native ads. There is a cpa and affiliate marketing course in Bangladesh. To be successful in cpa marketing in Bangladesh you need to learn the best course. The name of the best cpa marketing bangla tutorial is "Paid Campaign Success Blueprint".


How to Fill-Up ClickBank Sign-Up Form?
1st Question: Your Affiliate Marketing Experience?
Answer: I have two years of experience as an affiliate marketer. I also worked in Adcombo and Mobidea affiliate networks for more than a year.

2nd Question: Please briefly explain – why do you want to join ClickBank?
Answer: ClickBank is a renowned affiliate network. As an affiliate marketer, it would be a wonderful experience to work with Clickbank.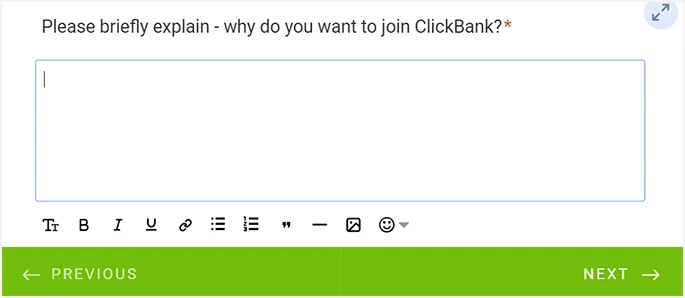 3rd Question: Please select your major traffic source.
Answer: It is a drop-down selection. You have to select the name of the traffic sources. For example, you can select the traffic source as Native ads, Google ads, Bing ads, YouTube ads, SEO and social media.

4th question: How do you plan to drive traffic to ClickBank's top offers?
Answer: I will drive traffic through a custom landing page using Native ads, Google ads, Bing ads, YouTube ads, SEO and social media.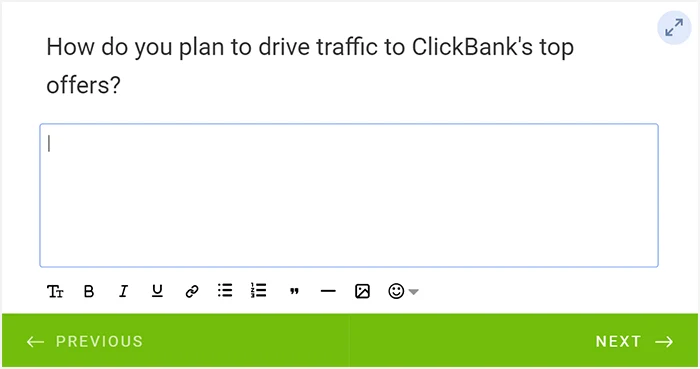 5th question: What is your preferred niche?
Answer: My preferred niche is health and beauty products.

6th question: Please list out the websites you intended to use for promoting ClickBank offers
Answer: You have to provide your custom landing page URL or your custom affiliate web sites URL in the box.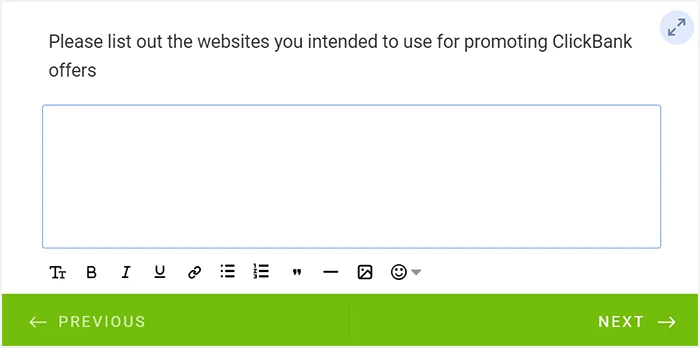 7th question: Do you have affiliate account in other affiliate marketplaces?
Answer: Yes, I also worked in a few other affiliate networks.

8th question: What is your estimated lifetime earning from affiliate marketing?
Answer: It would be around 10000 USD.

Question: If your account is approved, from when you can start sending traffic?
Answer: I will start sending traffic right after getting the approval through Bing ads.

This is the best way to create a ClickBank account from Bangladesh. If you wanted to get success from ClickBank then you have to follow the above things.